NCIS
(repeat)
BULL
(repeat)
48 HOURS: NCIS - The agents reveal how they tackle cases.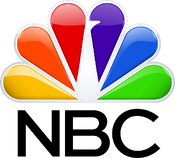 AMERICA'S GOT TALENT
- (season premiere) Auditions begin.
WORLD OF DANCE
- (series premiere) Elite dance acts from all ages and dance genres enter the arena.
LETHAL WEAPON (repeat)
PRISON BREAK - (finale) Dangerous threats keep Michael and Lincoln fighting to protect Sara and Mike.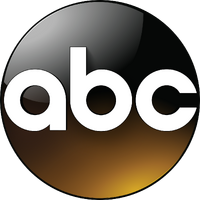 DOWNWARD DOG - Nan brings Martin to work with her, hoping to keep her boss from further interfering in her ad campaign.

THE MIDDLE (repeat)

AMERICAN HOUSEWIFE (repeat)
IMAGINARY MARY - Alice is ready to sleep over at Ben's when his kids are in the house, but Ben worries the nightly rituals will put her off.
AMERICAN HOUSEWIFE
(repeat)
BLACKISH (repeat)

THE FLASH (repeat)
iZOMBIE - When a dungeon master is killed, Liv and Clive discover he was up to more than just playing in his mother's basement.
ANIMAL KINGDOM - (season premiere) After a risky heist misfires, the boys blame Smurf, sending shockwaves through the family; Baz copes with being a single parent; Deran makes plans for the future.
THE AMERICANS - (season finale) Philip and Elizabeth race against the clock as a life hangs in the balance.
DAYTIME TALK SHOWS
THE ELLEN DEGENERES SHOW - Ellen presents her favorite duos from Season 14
THE VIEW - TBA
THE TALK - TBA
LIVE WITH KELLY AND RYAN
- Kal Penn, Mike Tyson
THE WENDY WILLIAMS SHOW -
(repeat)
HARRY -
(repeat)
THE REAL - Rachel Lindsay
LATE NIGHT TALK SHOWS
JIMMY KIMMEL LIVE (ABC)
- TBA
THE TONIGHT SHOW WITH JIMMY FALLON (NBC)
-
(repeat)
THE LATE SHOW WITH STEPHEN COLBERT (CBS)
-
(repeat)
LATE NIGHT WITH SETH MEYERS (NBC)
- TBA
THE LATE LATE SHOW WITH JAMES CORDEN (CBS) -
(repeat)
LAST CALL WITH CARSON DALY (NBC) -
(repeat)
THE DAILY SHOW (COMEDY CENTRAL) - Dr. Elizabeth Ford
AT MIDNIGHT (COMEDY CENTRAL) - Horatio Sanz, Sebastian Bach, Alison Becker
CONAN O'BRIEN (TBS) -
(repeat)
WATCH WHAT HAPPENS LIVE (BRAVO) -
(repeat)