THE BIG BANG THEORY - Leonard, Penny and Raj settles into their new living arrangement; Sheldon expresses interest in Amy's work.
THE GREAT INDOORS
- Jack can't concentrate because of the millenials' distracting juvenile behavior.

MOM - Christy helps Jill adjust to being a new foster mom.
LIFE IN PIECES
- Matt and Colleen experience crazy sleepwalking adventures after taking a sleep aid; John installs a motion-sensor light in the yard.
THE AMAZING RACE - (season premiere) - '
We're Coming for You Phil!'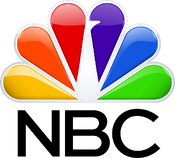 SUPERSTORE (repeat)
POWERLESS - Teddy encourages Ron to get his new invention out to the masses.

CHICAGO MED - Will confronts a moral decision when his former teacher faces a life-threatening disease.
THE BLACKLIST: REDEMPTION - The Halcyon team must make a dangerous choice when professional kidnappers abduct a wealthy businessman and his family.
MASTERCHEF - The kids who got sent home take a shot at reentering the competition; guest judge Richard Blais.
KICKING & SCREAMING - A challenge reward sparks romance between rival contestants.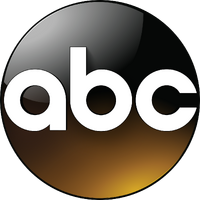 GREY'S ANATOMY - When Maggie's mother's health deteriorates, the doctors are at odds over how to treat her.
SCANDAL - The events leading up to election night, as seen form Abby's perspective, reveal a thirst for power and a major secret that she's been hiding.
THE CATCH - Alice and Ben must choose between loyalties, putting them in each other's crosshairs.

SUPERNATURAL - Sam and Dean run into Claire Novak while searching for a werewolf with Mick Davies.
RIVERDALE - When Fred loses his crew just as they're about to start construction, Archie and his friends try to help.
COLONY - Will, Katie, and Broussard battle the Red Hand for control of the RAP gauntlet; Snyder helps Helena regain control over the Los Angeles bloc.
60 DAYS IN: ATLANTA - The participants face difficult obstacles and must make risky alliances as they struggle to survive life on the inside.
NIGHTWATCH - The cases get wild on Halloween night; Tony and Dave treat a woman shot in the chest; Will and Dimitri go into detective mode to locate a shooter; Robb and Bethany track a fleeing suspect who believes he can hide in a trash container.
DAYTIME TALK SHOWS
THE ELLEN DEGENERES SHOW -
(repeat)
THE VIEW - Day of Hot Topics
THE TALK - TBA
LIVE WITH KELLY
- Matthew McConaughey, Idina Menzel, Rachel Bloom, A Great Big World, guest co-host Christian Slater
THE WENDY WILLIAMS SHOW -
(repeat)
HARRY - Aaron "Big Daddy" McCargo Jr.
THE REAL -
(repeat)
LATE NIGHT TALK SHOWS
JIMMY KIMMEL LIVE (ABC)
-
(repeat)
THE TONIGHT SHOW WITH JIMMY FALLON (NBC)
- Louis CK, Regina King, Richard Ashcroft
THE LATE SHOW WITH STEPHEN COLBERT (CBS)
- Marisa Tomei, Hugh Dancy, Broken Social Scene
LATE NIGHT WITH SETH MEYERS (NBC)
- Christine Baranski, Kristen Schaal, Big Thief
THE LATE LATE SHOW WITH JAMES CORDEN (CBS) - Adam Scott, Michael Pena, Bea Miller
LAST CALL WITH CARSON DALY (NBC) - Brooklyn Decker, the Menzingers, Gina Torres
THE TAVIS SMILEY SHOW (PBS) - TBA
THE DAILY SHOW (COMEDY CENTRAL) - Chris Hayes
AT MIDNIGHT (COMEDY CENTRAL) - Tournament of Champions
CONAN O'BRIEN (TBS) - Wanda Sykes, Mr. T, Dead Man Winter
WATCH WHAT HAPPENS LIVE (BRAVO) -
(repeat)