THE PRICE IS RIGHT PRIMETIME SPECIAL -SURVIVOR EDITION - Popular Survivor castaways play alongside super fans of the show.
THE ODD COUPLE - Felix and Oscar both want to be the president of their building's tenants' association.
THE ODD COUPLE - (season finale) When Murph advises Oscar to try online dating, he finds himself on a blind date with Felix's ex-wife.
PERSON OF INTEREST - Reese and Finch are sent to a wedding to protect a pair of POIs.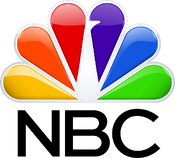 THE VOICE - The final four artists perform for the coaches.
BLINDSPOT - (season finale) Weller looks for the truth within a distressing and confusing assertion; Jane approaches a former suspect for help with Oscar.

GOTHAM - (season finale) While Gordon, Bruce and Lucius are at Indian Hill, Hugo Strange's inmates plan to escape and start new lives, which poses a new threat to the city of Gotham.
HOUDINI & DOYLE - A businessman is thrown from a window by a shadowy phantom with demonic red eyes.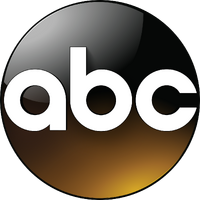 DANCING WITH THE STARS - The three remaining couples each perform two dances; BC Jean performs.
THE BACHELORETTE - (season premiere) Former Bachelorettes offer Jo Jo advice; 20 men advance.
REIGN - Mary is presented with an opportunity for safe passage to Scotland if she acts quickly; Catherine is framed for murder.
WHOSE LINE IS IT ANYWAY? - (season premiere) Guest comic Gary Anthony Williams; actor Alfonso Ribeiro.
WHOSE LINE IS IT ANYWAY? - Guest comic Keegan-Michael Key.
DAYTIME TALK SHOWS
THE ELLEN DEGENERES SHOW - Blake Shelton, Drew Carey
THE VIEW - Tip "T.I." Harris, Stacy London
THE TALK - Jason Jones, Perez Hilton
LIVE WITH KELLY - Emilia Clarke, JoJo Fletcher, Dr. Taz Bhatia, guest co-host Fred Savage
THE WENDY WILLIAMS SHOW - Andre Leon Talley, Desiigner
THE MEREDITH VIEIRA SHOW - Kathie Lee Gifford, Hoda Kotb, Willie Geist, Regis Philbin, Joy Behar
THE REAL - Snoop Dogg, Lalah Hathaway
LATE NIGHT TALK SHOWS
JIMMY KIMMEL LIVE (ABC)
- Johnny Depp, Pink
THE TONIGHT SHOW WITH JIMMY FALLON (NBC)
- Jennifer Lawrence, George Lopez, Tom Odell
THE LATE SHOW WITH STEPHEN COLBERT (CBS)
- Emilia Clarke, Shiri Appleby, Cynthia Erivo
LATE NIGHT WITH SETH MEYERS (NBC)
- Jesse Tyler Ferguson, Gov. John Hickenlooper, Bryson Tiller, Tim Alexander
THE LATE LATE SHOW WITH JAMES CORDEN (CBS) - John Leguizamo, Sacha Baron Cohen, Frightened Rabbit
LAST CALL WITH CARSON DALY (NBC) - Alexandra Shipp, the Coathangers, Ben Robson
THE TAVIS SMILEY SHOW (PBS) - TBA
THE DAILY SHOW (COMEDY CENTRAL) - Rose Byrne
AT MIDNIGHT (COMEDY CENTRAL) - Rhys Darby, Jessica Lowe, Ginger Gonzaga
CONAN O'BRIEN (TBS) - Bill Hader, Beanie Feldstein, Mark Normand
WATCH WHAT HAPPENS LIVE (BRAVO) - Beth Behrs, Sam Claflin